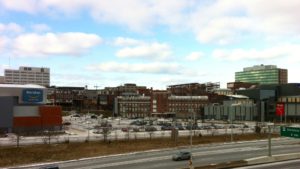 If you're looking to invest in the St. Catharines real estate market, the time is right. A November 2016 St. Catharines Standard article said "Niagara's real estate market is at a boil."
For example, if you sold in October 2015, your residential average sale price would have been 26 per cent higher by October 2016.
Niagara property sales in October 2016 also increased 14.8 per cent over October 2015.
Patrick Dummit is president of the Niagara Association of Realtors. He thinks "We're in for eight to ten years of continuous growth."
He also thinks that if you invest in the Niagara market, you invest in a leader in the province. Why? The announced GO train expansion is one reason.
And when you get into the Niagara real estate market, you get a deal compared to Toronto's inflating prices. For instance, in December 2014, in Niagara, you could sell a home for the average resale price of $251.531. In Toronto, you'd be looking at an average price of $1 million for a detached home.    
Patrick Burke is a sales representative with Sally McGarr Realty Corp., based in St. Catharines and Niagara-on-the-Lake. He says when you get into the Niagara market, you're not getting priced out of it. "Mortgage rates are still very good," he adds.
Stephen Oliver, a sales rep with Coldwell Banker Momentum in Fort Erie, says homebuyers with one foot in the GTA are now purchasing homes further into Niagara. Grimsby, then west St. Catharines used to be the cutoff for GTA commuters. "Now, it seems it's even gone to Niagara Falls where they may be commuting to Oakville and Burlington."
Burke thinks that if you polled the top 30 agents in the St. Catharines real estate market, they'd say the GTA crowd is creating a significant trend.
And Niagara can offer you benefits that the GTA can't. Here are two:
Bungalows. Ed Luchetta is the president of the Niagara Home Builders' Association. He says "People are moving to Niagara for bungalow-type living." In the GTA, two-storey homes or townhouses are your options, he adds. "Here, half the product built is bungalows, and it's hard to find that, out of this area."
Smaller homes. These are a pattern especially in the St. Catharines real estate market, says Mary Lou Tanner, Niagara Region's chief planner. You need more housing units, then, because fewer people are living in those houses.
Residential building permits in Niagara Region have jumped too. Just take a look at the numbers that were issued from 2012 to 2014:
2012: 1300
2013: 1822
2014: more than 2000
Finally, you can invest in luxury homes in the St. Catharines real estate market. In 2014, at least 21 properties over $1 million sold in Niagara. You'd be in the company of local professionals, businesspeople, wealthier retirees and the Asian market—they've all been buyers. So there's been a range. For some, it's their second property.
More facts about the St. Catharines real estate market