Meet Your Invest in St. Catharines Team
Operating a business of real estate investments is all about team and servicing our clients is no different—we do it as a team. The Invest in St. Catharines Team is made up of active, successful real estate investors and we want to coach our clients to have the same success.
Tammy Ditomaso, Sales Representative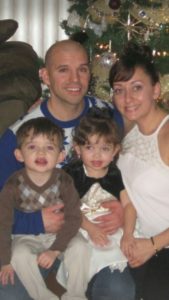 Tammy has been a big part of the Halton REI for several years before she obtained her Real Estate licence.  She was quickly able to put her experience to good use and has already helped many investors find awesome properties. Tammy has been living the entrepreneur life since a young age where she learned the value of hard work, dedication and long hours. Now, she uses those qualities to help others build a successful Real Estate investment portfolio. She is always eager to help others find their perfect property! When Tammy is not working on real estate, she loves to spend quality time with her kids, which often includes a trip to Toys R Us and maybe a stop for a treat (for the kids of course). Tammy likes to lead a healthy lifestyle which is evident by the fact she and her husband own and manage their own gym! She is also one of the lead organizers of the Hamilton Basket Brigade Charity that has helped feed needy families in Hamilton since 2014.
Tammy is outgoing, fun, and always thinking positive. We like to call her our cheerleader!
Meaghan Robidas, Administrative Manager
Meaghan has several years of management experience in the construction industry and is responsible for Communications and Administration within the Invest in St. Catharines Team. She is effectively our Chief Operating Officer.
Tim Hong, Sales Representative and Invest in St. Catharines Inner Circle Coach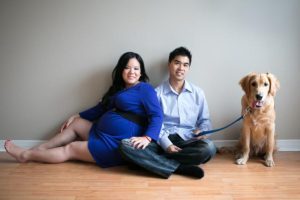 Tim has been investing since 2005, helped 100's of investors acquire investment properties and he recently wrapped up the sale of a six unit apartment building across from Gage Park in Hamilton.  Tim has personally invested in Hamilton, Toronto, Kitchener-Waterloo and St. Catharines in rent-to-owns and apartment buildings.  Tim was also a recent guest on Roger's TV as an expert on rent-to-own. Tim enjoys focusing on helping investors with different real estate strategies, crunching numbers, finding good cash flowing properties and protecting them from bad investments. When Tim is not working, he enjoys spending time with his young family and their golden retriever named Chance.
James Maggs, Sales Representative and Invest in St. Catharines Inner Circle Coach
James is a veteran investor, Hamiltonian since 2005, REIN member since 2011 and Silver award winner.  James has personally invested in rent-to-owns (tenant first, property first, reverse rental), multi-family and student housing. Prior to becoming a Realtor, James' corporate world experience involved managing multi-million dollar sized projects for some of Canada's largest financial institutions for one of Canada's largest telecom companies. Very complicated, expensive stuff which has James well prepared to teach and operate a business of investing in real estate. When James is not working on real estate, he enjoys reading; spending time with his wife, daughter, dogs and cat; working our four times per week; and
Erwin Szeto, Sales Representative and Team Leader
Erwin has been investing in real estate since 2006 and is a highly decorated investor and realtor. His list of awards and accomplishments includes:
FOUR

 time consecutive finalist for the Michael Millenaar Memorial Award and 2013

WINNER

 for his leadership and contribution to the Real Estate Investment Network community.

TWO

time finalist & 2015 WINNER for Realtor of the Year for Ontario by the Real Estate Investment Network

TWO

time finalist & 2016 

WINNER

for Real Estate Agent of the Year by Canadian Real Estate Wealth Magazine
Silver award recipient by the Real Estate Investment Network
2013's Top Player Award by the Real Estate Investment Network
Regular contributor to REIN™ Real Estate Report and Canadian Real Estate Wealth Magazine
Erwin has owned and still owns numerous investment properties: single family, renovate and hold, multi-family, multi-family conversion, and student housing.  He left his corporate job at "Big Blue" to pursue his passion as an entrepreneur in investment real estate.  Erwin is a regular contributor to the Canadian Real Estate Wealth Magazine and REIN Magazine, he's been featured in the Hamilton Spectator and been a guest speaker at several investment networks and has coached numerous successful real estate investors by focusing on economic fundamentals and financials.
Erwin is the leader of the Invest in St. Catharines Team, a group of savvy investing professionals who are all active investors themselves.  He is a Business School graduate from the Richard Ivey School of Business from the University of Western Ontario and he enjoys reading books on business and real estate. He lives an active lifestyle which includes Crossfit, weight training, hardcore obstacle races, sports and the occasional extreme activity to push his limits.
This is what we mean by extreme:
And here's another 😉
Cherry Chan, CA, Sales Representative
Cherry is an active real estate investor who owns several investment properties across Toronto, St. Catharines, Hamilton and Brantford. She immigrated to Canada at the age of 16 barely able to speak English yet she overcame adversity and graduated with a Masters in Accounting from the University Waterloo and UFE (exit exam for all Accountants) honour roll student scoring in the top 50 in all of Canada, top 10 in Ontario, and was the first and only honouree in her firm's history. In 2012, Cherry left her management position at Canada's largest food distributor to pursue a career and life in her passion which is real estate. Cherry's current focus is building her Accounting practice specializing on real estate investors and small/medium sized businesses.
Happy St. Catharines Investing Everyone! Cheers to your Personal Belize!!
The Invest in St. Catharines Team